The first side-scrolling mobile action MMORPG. Excalibur combines the best of MMORPGs and classic beat 'em ups. Experience thrilling combat with three unique classes. Live the legend as King Arthur and the Knights of the Round Table come to life in a beautifully rendered world. For iOS and Android, on tablet or smartphone .
HEED THE CALL!
Excalibur Beta Released!
​

So you may have been wondering to yourself, just when is this game's Beta version coming out? Well (if for some reason you haven't read the title of this post or looked at the image above), here we go!
As of today, September 18th, Excalibur Beta has been released for Android phones and tablets, and is available for free download! That's right! Just hop on over to the app page on
Google Play
and fire up some classic RPG beat 'em up action!
Yes, yes, we hear some of you asking "What about iOS?". Not to worry, the iOS version will follow right behind and is planned for release later next month! We will also hold Beta events so be sure to check those out
here
!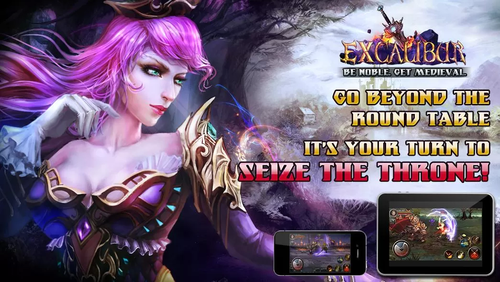 Remember, this is still a Beta test, so there might still be a few bugs kicking around in there… And that's where you can help! Please report any bugs you come across to the ticket system in-game, or email
excalibur@r2games.com
and we'll work on fixing those right up!
So polish your armor, sharpen your blades, and get ready to gallop forth into glorious battles and adventure!